Saturday, October 31st, 2009
You can now watch a second installment of the Jónsi & Alex Recipe Show, where Jónsi & Alex demonstrate how they make some of their favorite original raw recipes. On the menu this time is a scrumptious Raw Strawberry Pie, which according to some is the most yummy of all the boys' raw concoctions.
Head over to the recipes page to watch the video.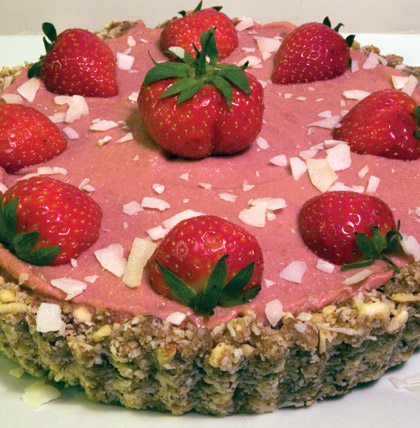 Raw Strawberry Pie by Jónsi & Alex. Mmm…