Thursday, May 13th, 2010
Here's the final installment of the Jónsi & Alex Recipe Show for now, where Jónsi & Alex demonstrate how to make their Raw Vegan Lasagne.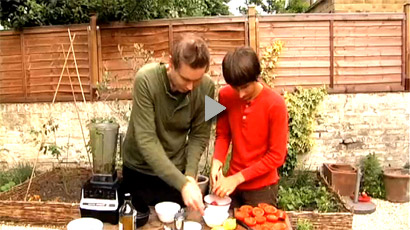 Jónsi & Alex Recipe Show – Raw Vegan Lasagne
We hope you've enjoyed these little videos, and that they help you get started in making raw food. As Alex says, you don't have to subscribe to the whole raw food thing to experiment with these recipes. Making raw food is easier and tasier than you think!