Thursday, May 13th, 2010
Jónsi and Alex have been keeping busy lately touring the world in support of Jónsi's solo album "Go". Alex joins Jónsi onstage on all his tour dates playing keys and guitar, plus a few Icelandic dudes (Doddi, Óbó and Úlfur) comprising the tour's live band.
On Tuesday night Jónsi and his band performed Go Do on the Late Late Show with Craig Ferguson. You can watch the performance below.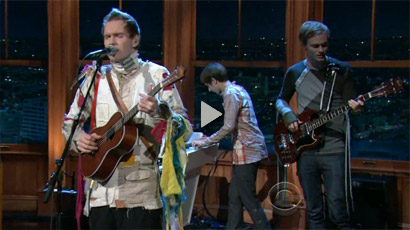 Jónsi on Craig Ferguson